Access regulation town center
Two bollard systems with specially painted 127 bollards regulate the access roads to the center of Lachen.

Speziell: Pollersteuerung in Senkelektranten
Two bollard systems from Consel control the access roads to the center of Lachen. The slim, specially painted 127 bollards blend perfectly into the townscape and reliably protect against unauthorized access.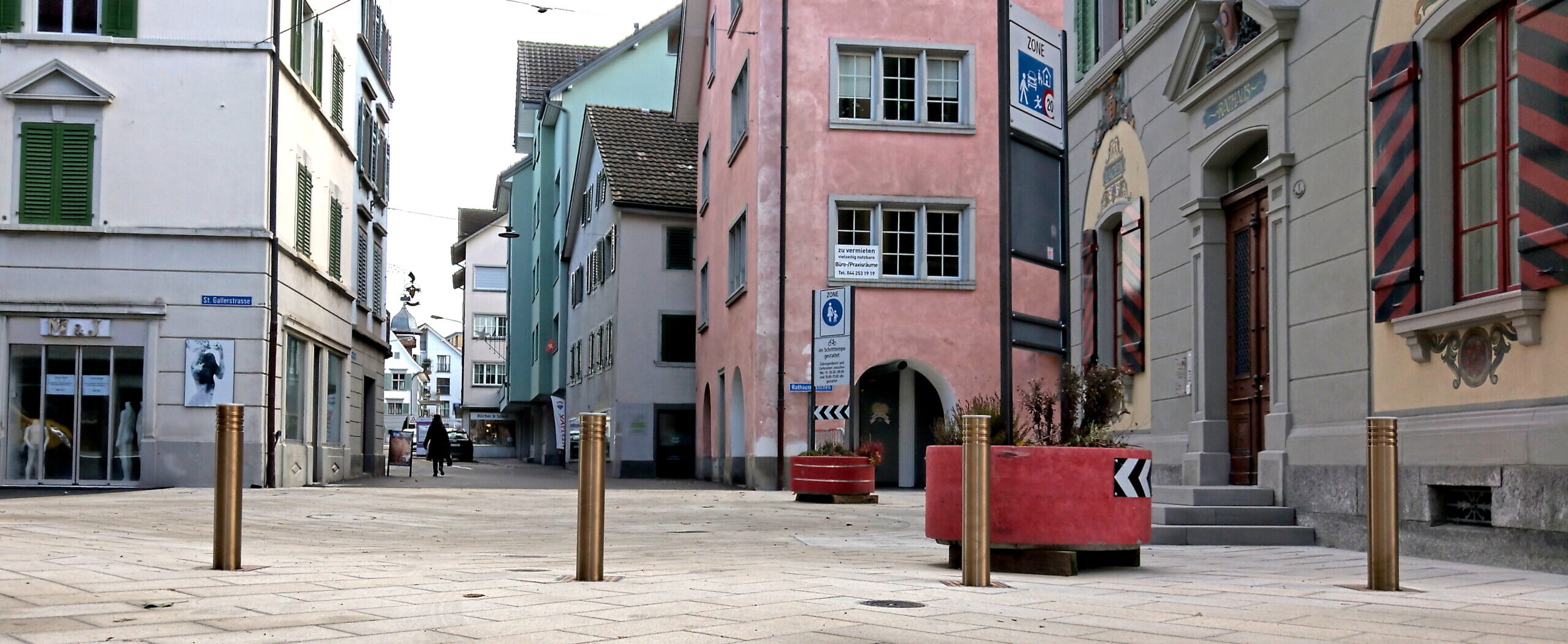 Special solution due to proximity to lake
Bollard installations near lakes often require special solutions – as was the case in Lachen. Due to the elevated water table, clayey soil and potential flood hazard, conventional bollard controls were not installed in Lachen.
Special retractable electrants with submersible bells sunk into the ground prevent the controls from being flooded.  The water collected in the manholes is discharged either via a gravel bed or directly via the sewer system.
Further references
You would like to learn more about our numerous projects
and references?
We will be happy to provide you with information upon request.
Suitable products
These products might interest you